POWERFUL AUTOMATED SOLUTIONS FOR FUNCTIONAL, PERFORMANCE, OPTICAL AND FINAL TESTING
Testing is one of our core competences, whether it is functional, performance, optical and final testing or test handling. For over 30 years, our customers in the automotive, telecom, consumer and industrial electronics industries have relied on our expertise in test solutions and automated test equipment (ATE). As the degree of complexity of technologies and products increases, modern test solutions in manufacturing are required in order to improve quality, efficiency and productivity regardless of industry. With our standard and customized test solutions, we can help you manufacture with confidence – with tried-and-tested experience.
Automating test processes is a cost-efficient and scalable way to improve throughput and quality in your production. From single test stations to customized turnkey solutions, we provide state-of-the-art solutions for different test applications. We work with industry-leading third-party solution providers to integrate high-performance applications such as smart machine vision, robotics, pneumatics and AI. A well-designed testing process ensures less defects, better yield and faster production. And, to top it all off, you get to sleep better, as you can rest assured your production quality is top-notch with JOT by your side.
Our solutions range from off-line single test stations through semi-automatic robot or cobot integrated equipment up to fully automated and customized turnkey test solutions that ensure your manufacturing environment is performing to its quality requirements.
HIGH-PERFORMANCE, FULLY AUTOMATED TEST SOLUTIONS
Ensures that end products, modules and components are working exactly as specified.
Validates the device and process quality by giving a numeric value on performance.
Points out the tiniest quality defects and failures, like missing or defective components.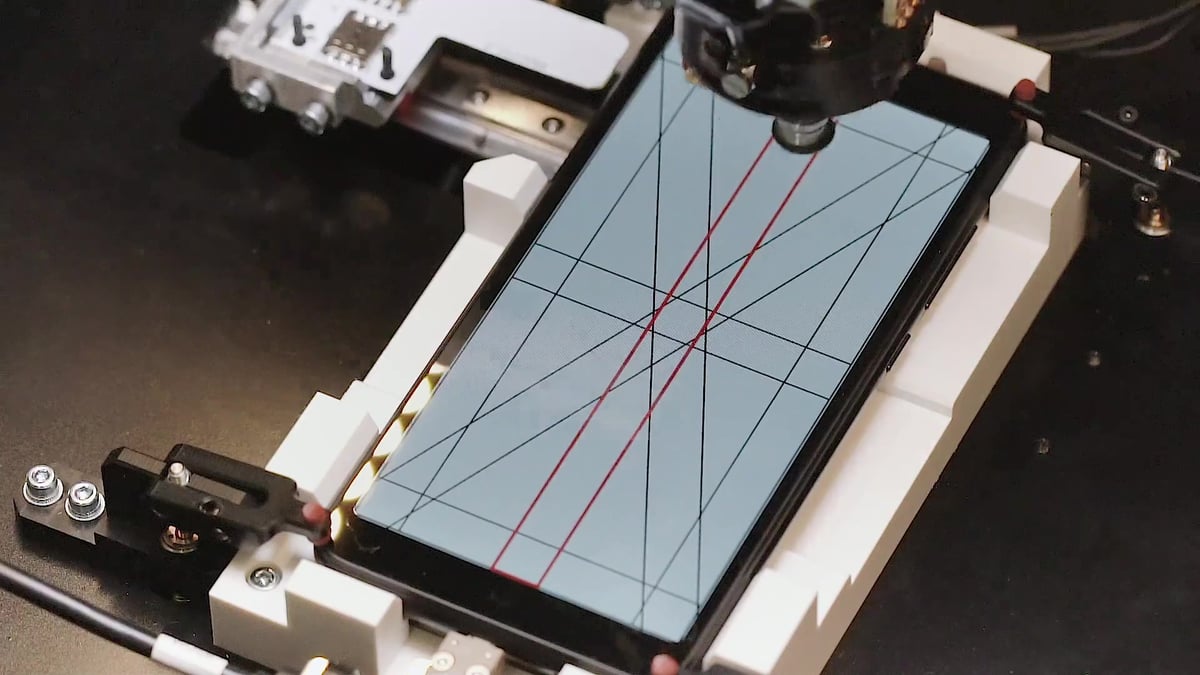 FINAL TESTING SOLUTIONS
High quality products need to function flawlessly when it comes to quality assurance and final testing. With our modular solutions, based on cost-efficient standard platforms, final testing is fast and reliable. We provide all-in-one product-level testing solutions for RF, vision, audio and functional test environments.
Modular design means more customizability and ensures a solution that has all the features you require – nothing more, nothing less. This makes our final testing solutions easier on the budget, and a great return on investment.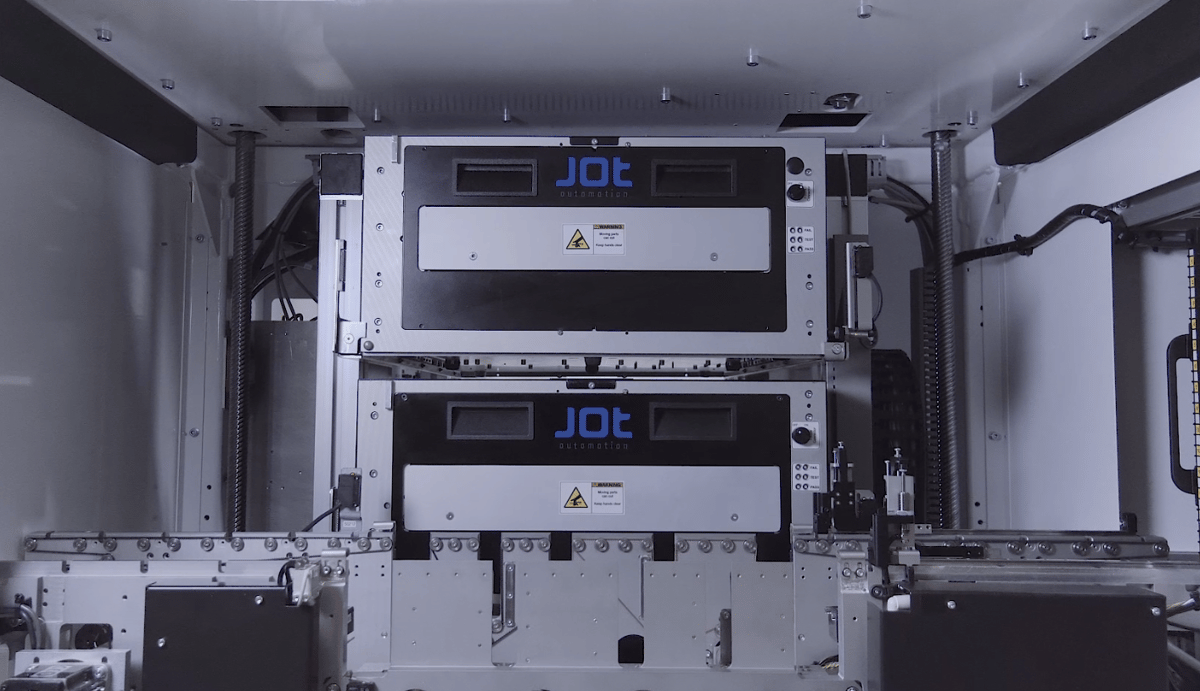 TEST HANDLING SOLUTIONS
Our industry-leading test handling solutions are perfect for both high-mix and high-volume production. The modular and easily scalable test handlers are used to automate product testing in the automotive, telecom, white goods and electronics industries. Our solutions provide a variety of test applications, including functional testing, RF, programming, ICT (in-circuit testing), boundary scan, high voltage testing and more.
JOT Test Handling solutions offer a high level of flexibility in test integration, from fully integrated all-in-one test boxes to traditional test-rack based integration.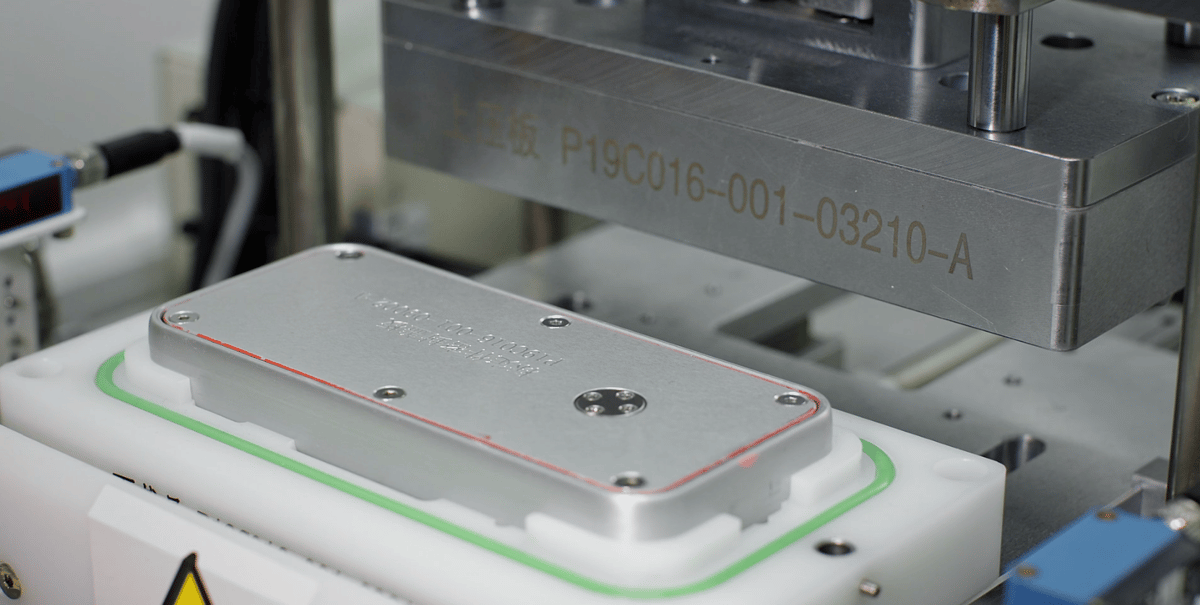 AIR LEAK TEST SOLUTIONS
Air and water proof equipment testing is crucial for some electronics manufacturers. Our air leak test solution is an all-in-one scalable platform designed for demanding air and waterproof test conditions, perfect for testing consumer electronics such as smartphones, watches, fitness equipment and other electronic modules.
With our air leak test solution, you can run up to 16 different products simultaneously, meaning it is scalable to meet even the most high-volume demands.
TEST AUTOMATION CAPABILITIES
Automation and test robotics
Production test solutions
Touch screen & haptics testing
Refurbished phone testing
Automotive infotainment system testing
Consumer electronics testing