Material handling solutions
MATERIAL HANDLING SOLUTIONS FOR EFFICIENT MATERIAL FLOWS
The JOT material handling portfolio covers 100% of your material handling needs in fast-paced mass manufacturing. It includes e.g. segmented conveyors with integrated inspection, transfer conveyors, turn units with the L, T, and X function, shuttle gates, lift units, bare board unstackers, magazine buffers, FIFO buffers, and line loaders and unloaders. As a forerunner in Industry 4.0 thinking, connectivity is fully integrated in JOT's material handling porfolio, which adds flexibility in fully automated configurations, improving the ease of use of the equipment and production adaptability.
JOT material handling products are known for their high quality; even our first board handling products from the early 90's are still running production in many factories around the world. Our solutions are fully modular, enabling easy configurations to versatile line configurations while ensuring their longevity. We have the capability to offer optimized solutions based on our world-class production process know-how for maximum capacity, quality and flexibility – just to make sure that the solution is a perfect match for your needs.
Our solutions are scalable from single products to entire production lines, regardless of the industry and suitable for low and high volume manufacturing. From small to medium and extremely large sized boards, our solutions adapt to your requirements.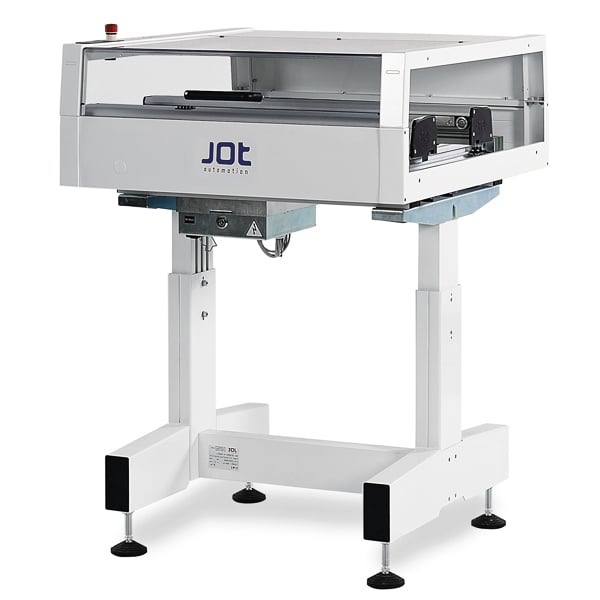 MATERIAL HANDLING 470 SERIES
Having your materials in the right place in the right way and at the right time, just on time – that's effective manufacturing. The JOT 470 Material Handling series is the original material handling portfolio for PCB's, covering loading, conveying, buffering, stacking, inverting and more in the SMT area.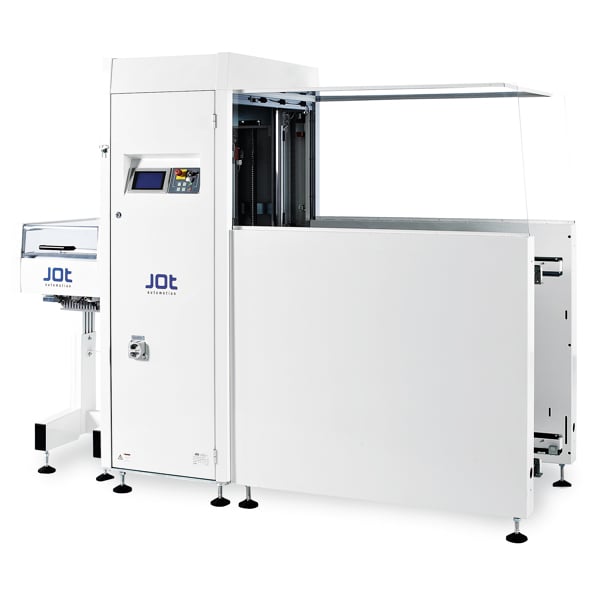 MATERIAL HANDLING 620 SERIES
When manufacturers go big, JOT handles it. Our new 620 series board handling series is designed to meet the demanding needs of large PCB handling. All of our material handling solutions are width-adjustable, meaning all series can handle the same minimum width PCBs.