MODULAR AND FULLY AUTOMATED ASSEMBLY SOLUTIONS
You have specific requirements, our job is to fulfill them. We offer efficient, high-performance solutions and equipment for fully automated assembly to suit your needs. During the 30 years we have been at the forefront of automated production, we have served industries such as automotive, telecom, consumer and industrial electronics and more. Because of this we know automated assembly is key for higher throughput, improved cost-efficiency and better quality products.
Our proven modular designs together with innovative thinking create fully automated assembly solutions that are reliable powerhouses for various industries. To keep up with constantly evolving speed in these highly competitive industries, we have created solutions that are based on standard platforms. This enables cost-efficiency and allows for smart scalability through modular design and customization. Our machines are made to handle multiple products and generations, making them a smart investment over time – a fact we are sure manufacturers will appreciate.
From single odd-form assembly systems to complex, automated assembly lines, we leverage our experience and expertise with automation, robotics and new technologies to ensure the solutions we provide are designed for your specific needs.
HIGH-PERFORMANCE AUTOMATED ASSEMBLY SOLUTIONS
Fully automated assembly solutions
From single equipment to custom turnkey production lines and automation systems.
Modular design equals smarter investment
Smart, scalable solutions for more cost-effective production.
Fully Customizable applications
Laser marking, component placement, screw insertion, soldering and more.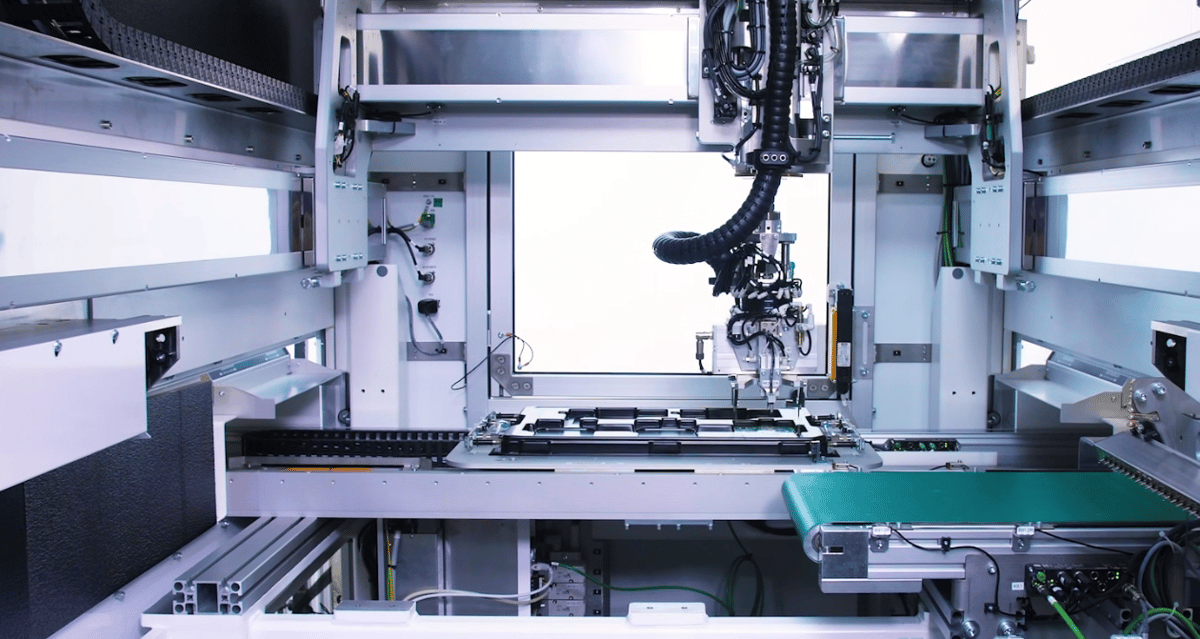 COMPLETE SOLUTIONS FOR FULLY AUTOMATED ASSEMBLY
We provide complete solutions for efficient assembly of various products. Our full suite of high-performance assembly solutions include:


Component feeding
Component placement
Depaneling / routing
Joining and soldering
Material handling
Precision assembly
Special applications
Surface finishing
Traceability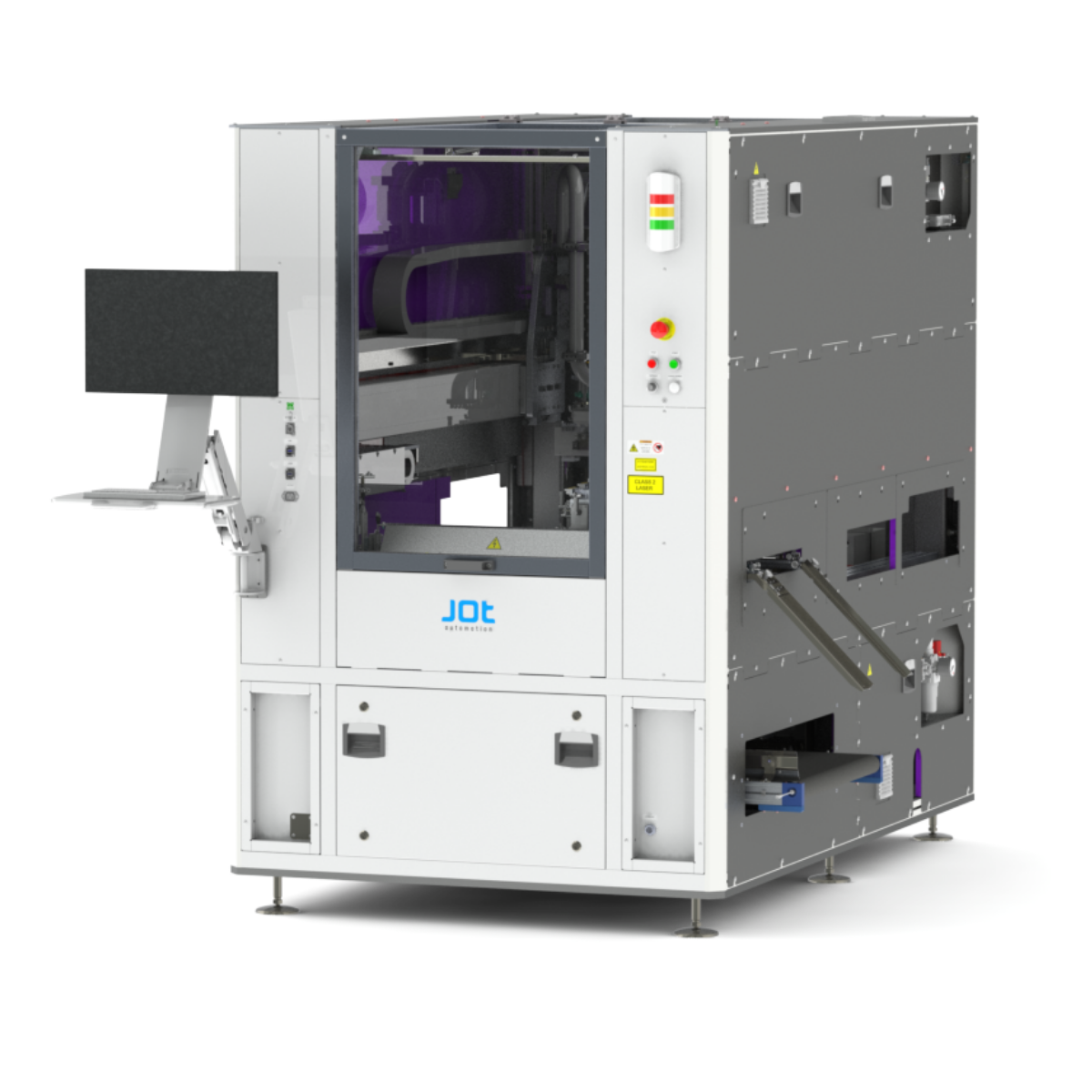 HIGH-PRECISION DEPANELING AND ROUTING SOLUTIONS
We provide you with optimal, high-performance depaneling solutions for printed circuit boards. Our modular platform ensures scalability on automation and application level, from low, medium to high volume and low to high mix production. From single off-line depaneling stations to entire production lines, JOT routers offer precision, flexibility and reliability at high speeds.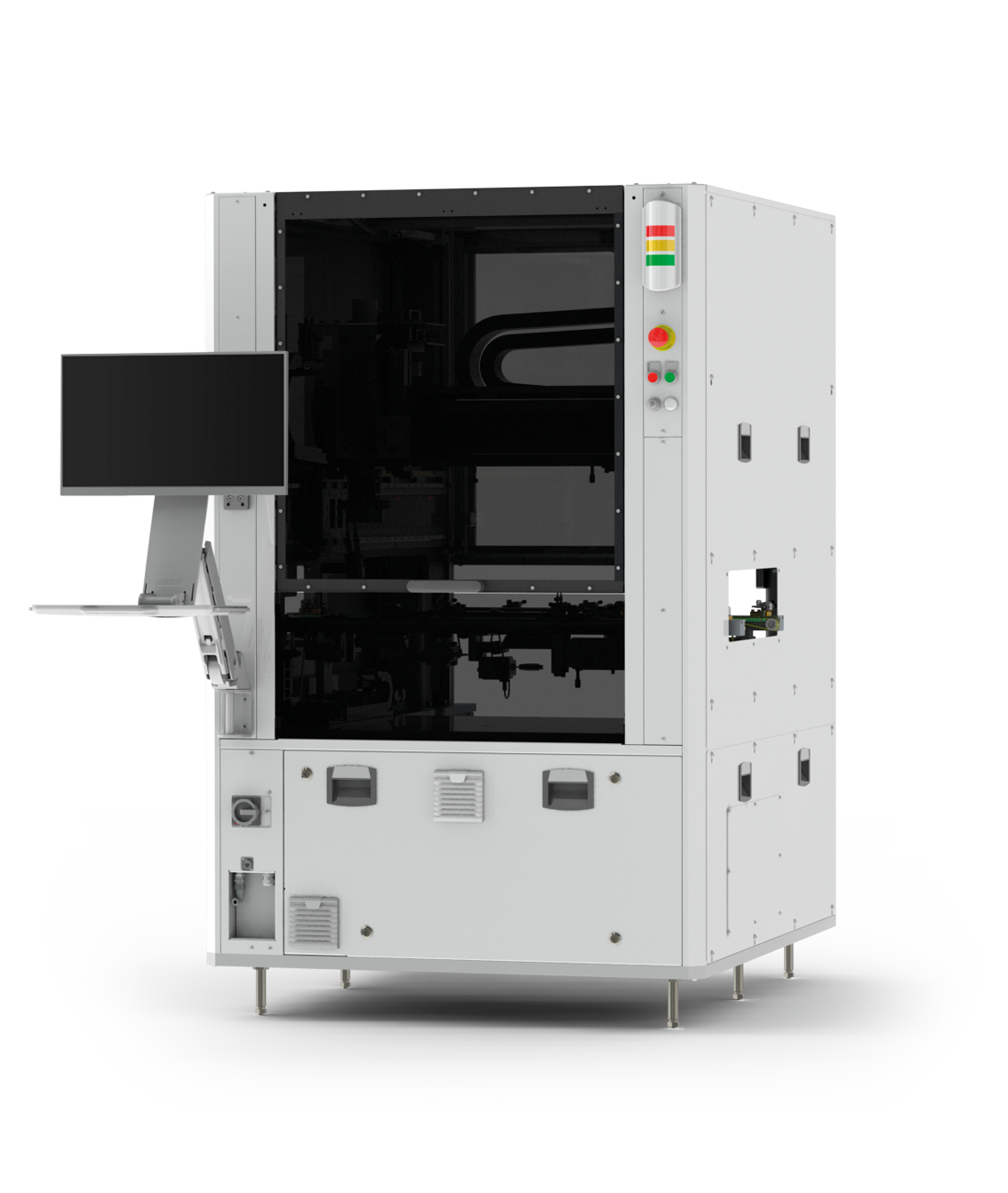 AUTOMATED ODD-FORM COMPONENT PLACEMENT SOLUTIONS
No component is too odd for us. With our solutions, automatic placement of odd-shaped components outside of the standard SMT machines' range is no problem. The ability to feed different components in parallel provides high productivity, superior accuracy and reliability in demanding production conditions. The reusability of the platform and feeders is close to 80%, allowing the platform to grow and adapt with future production needs.