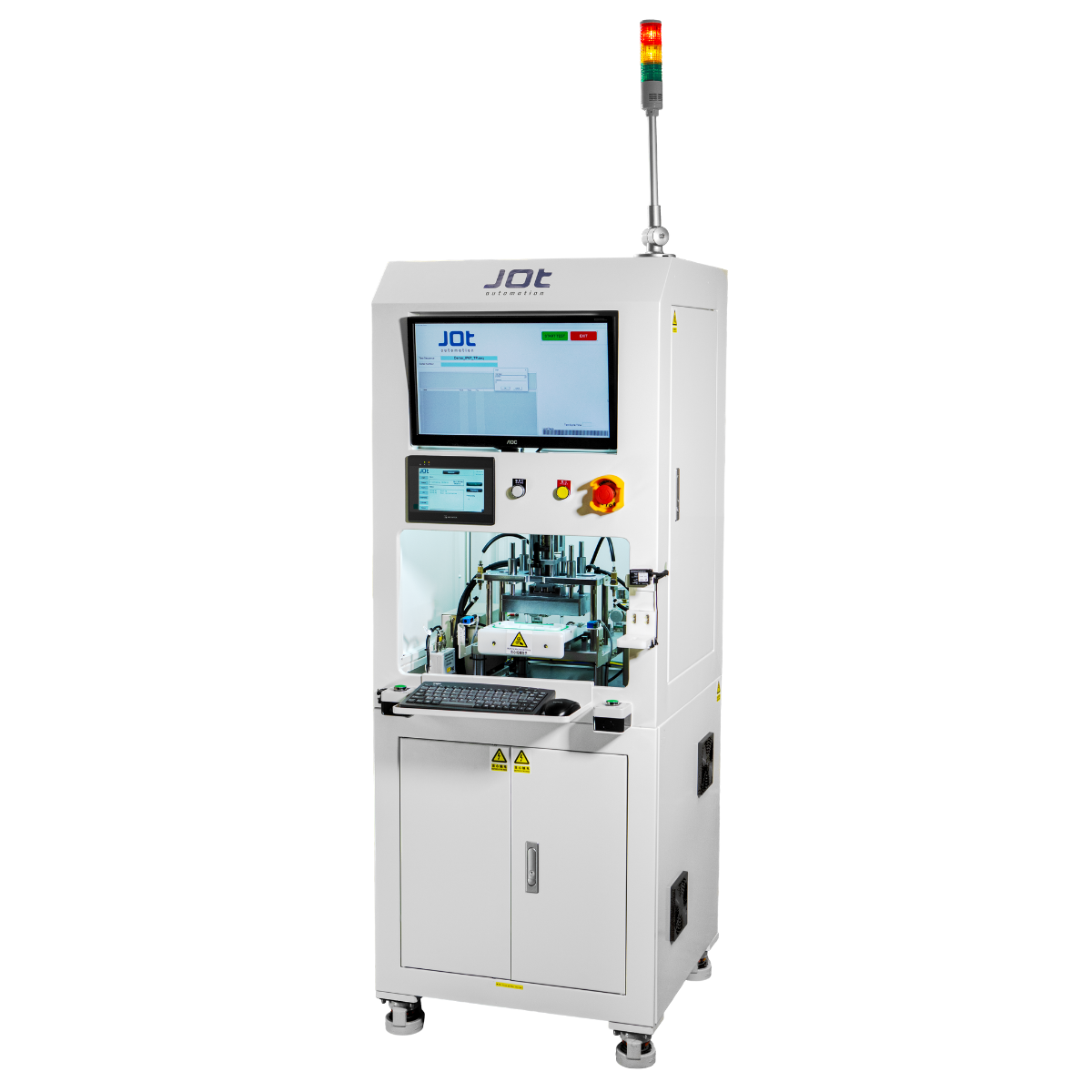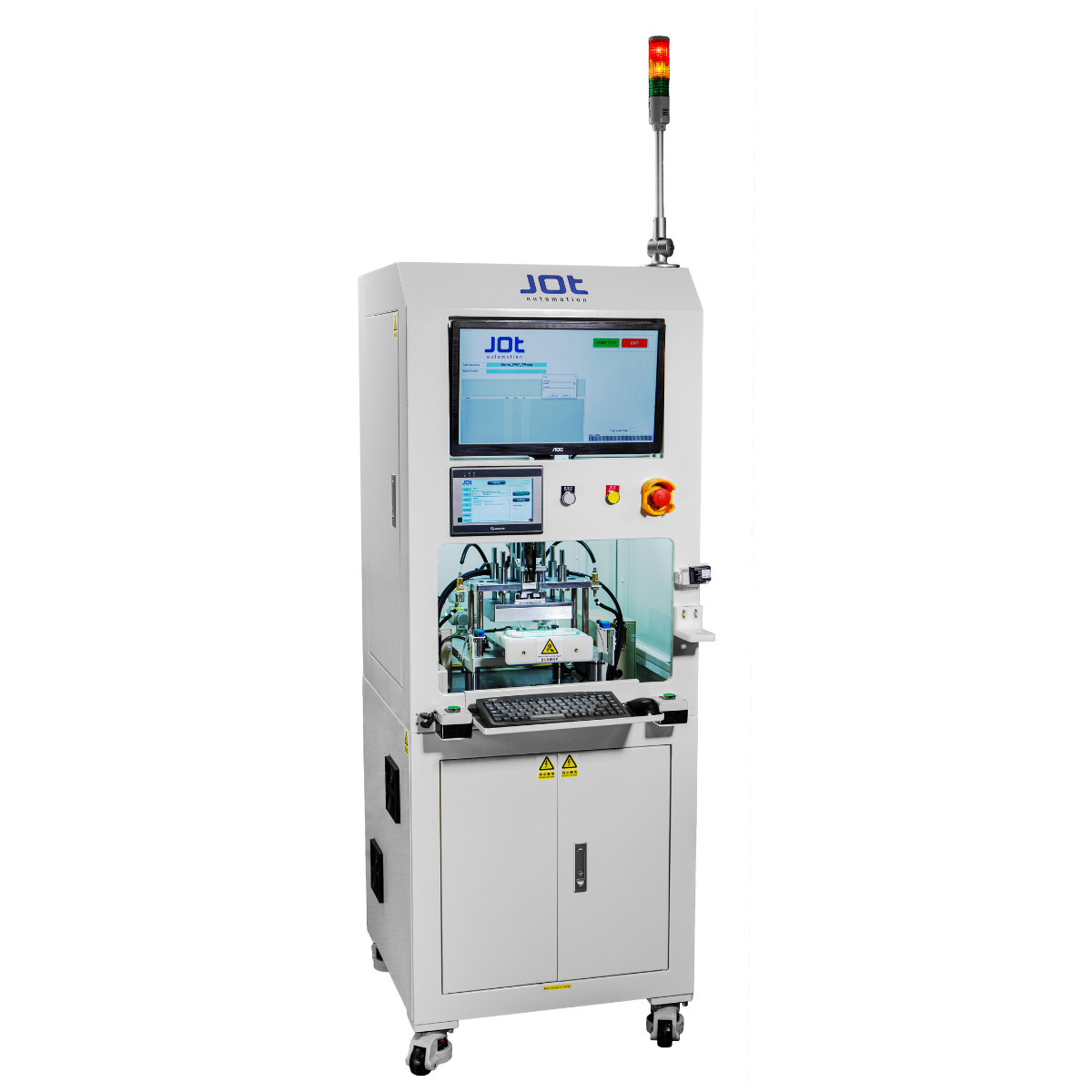 Fast. Scalable. Fully automated.
JOT Automation Air Leak Tester is an all-in-one platform designed for demanding air and waterproof (IPXX & ATM) testing needs. The Air Leak Tester is optimal for testing consumer and professional products such as smartphones, smartwatches, fitness equipment and electronic modules.
Thanks to its modular design, the Air Leak Tester is a versatile, flexible and customizable test platform. It supports up to 16 test nests which can run different product tests simultaneously. The Air Leak tester can be easily scaled to meet high volume production needs as well.
Fully automatic testing with fast test cycles
Stand alone and in-line capability
Automatic DUT error detection
Adjustable pressing force
Simultaneous multiple product testing
Independent, product-specific test chambers
Easy adaptation for different product testing
Supports up to 16 test nests
Real time data analysis
IPxx waterproof Testing
ATM resistance testing
Quick and easy air and waterproof testing platform
One and four test nests versions
ESD-safe design
CE-safety compliance
Expandable test nests (1 to 16 nests)
Ability to equip multiple test chambers
DOWNLOAD PRODUCT DATASHEET
Learn more about the JOT Air Leak Tester that makes waterproof and air leak testing easy and flexible. Click to download the datasheet for more detailed product specifications.