Modular. Scalable. Flexible.
Introducing the JOT G5 Final Tester, the all-in-one product-level testing platform built for your specific testing needs. And that doesn't mean the G5 has so many features that you're sure to find the ones you need. It means the G5 can literally be produced per your specific testing requirements. JOT's proven modular design thinking can always be traced back to our customers' wishes. It's all about making testing as reliable, efficient, and cost-effective as possible. And making sure you don't pay for features you don't need is always easier on the budget.
The fully customizable G5 Final Tester can be produced for RF, Audio & RF, and Vision test environments. Plus, there are two tester versions available: a test chamber with a hatch that's helpful for manual test operation, and a test chamber with a slide that's easier for automated testing.
THE TESTING FEATURES YOU NEED. NONE OF THE ONES YOU DON'T.
FULLY CUSTOMIZABLE TESTING
RF, Audio & RF (Hybrid), Vision test environments, the G5 does it all.
RELIABLE TESTING, ON YOUR TERMS
Prefer manual or automated testing? Choose the G5 version that best suits your specific needs.
The G5 active robot tool quickly performs multiple tests in a single platform.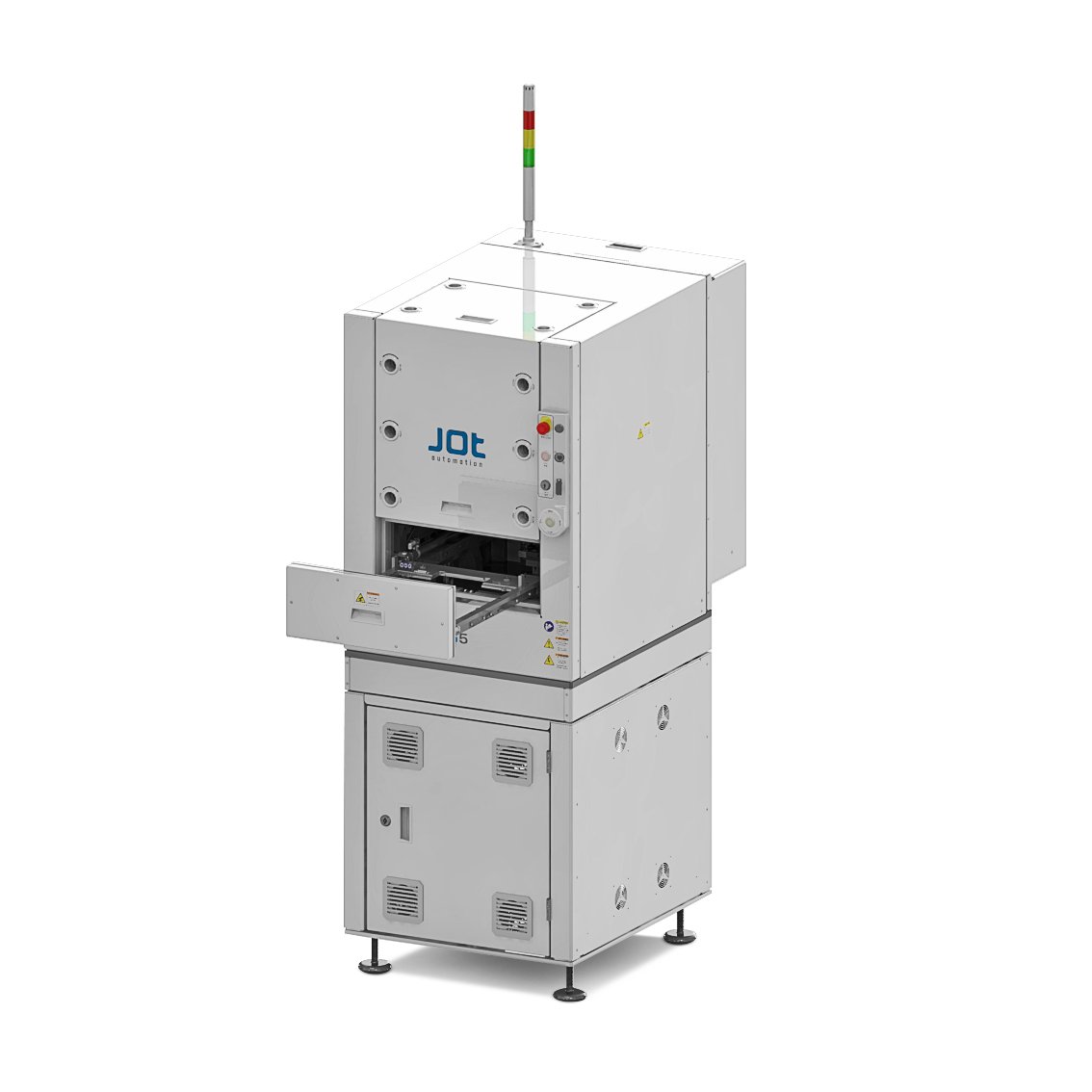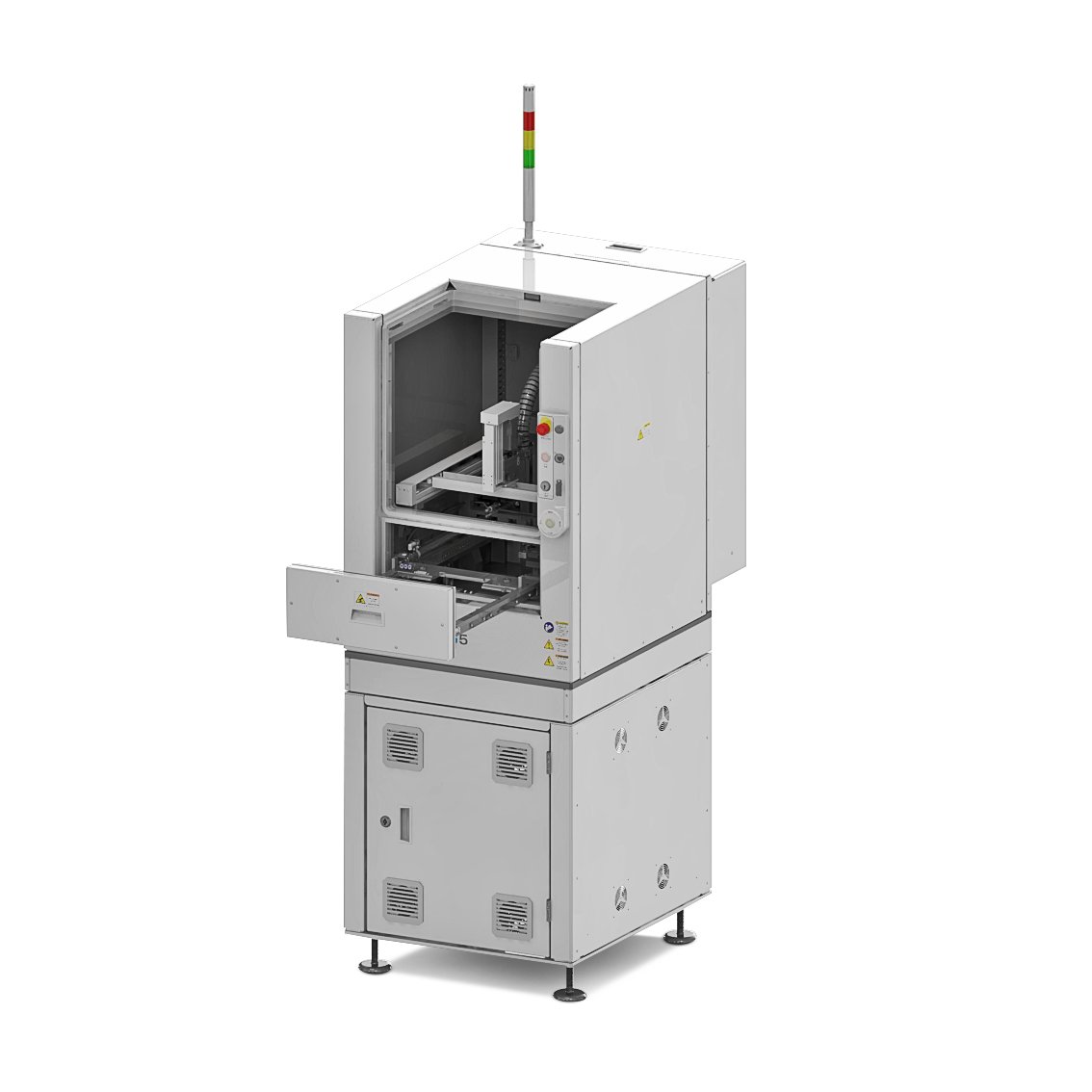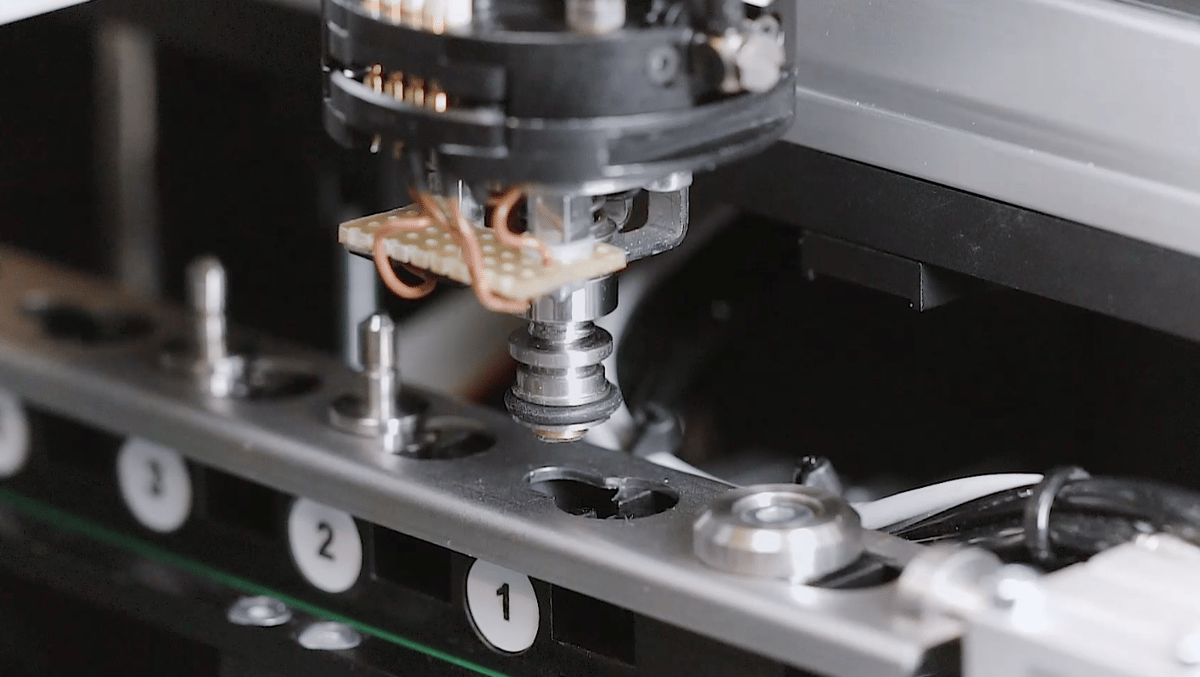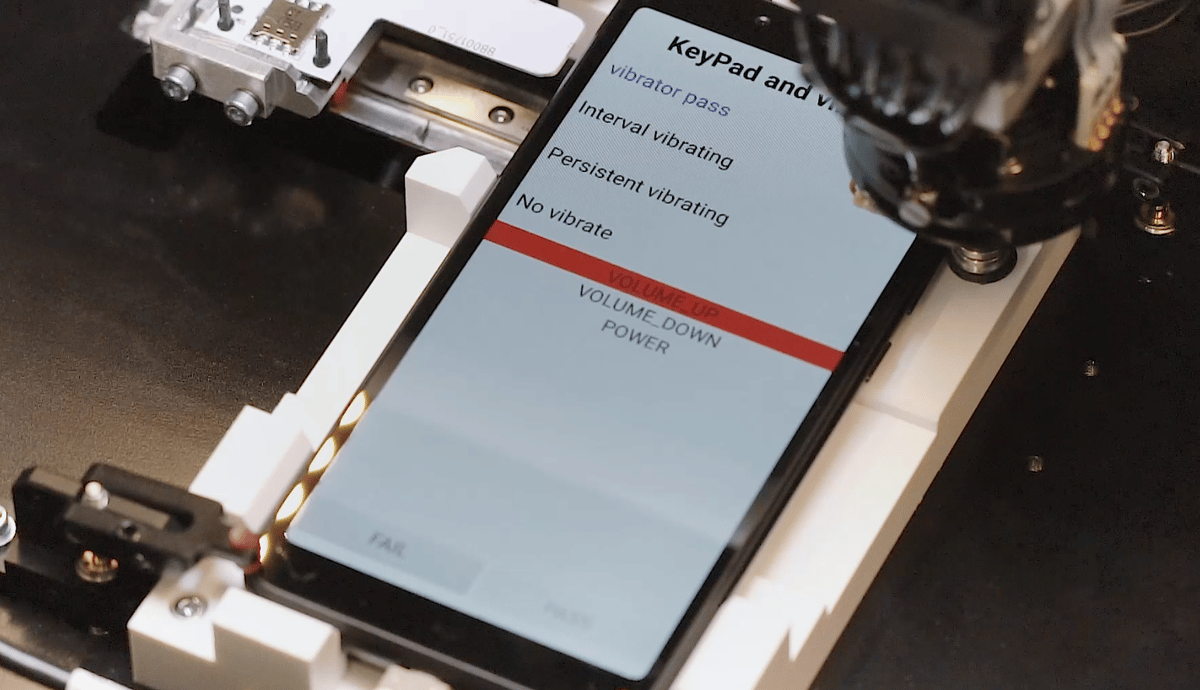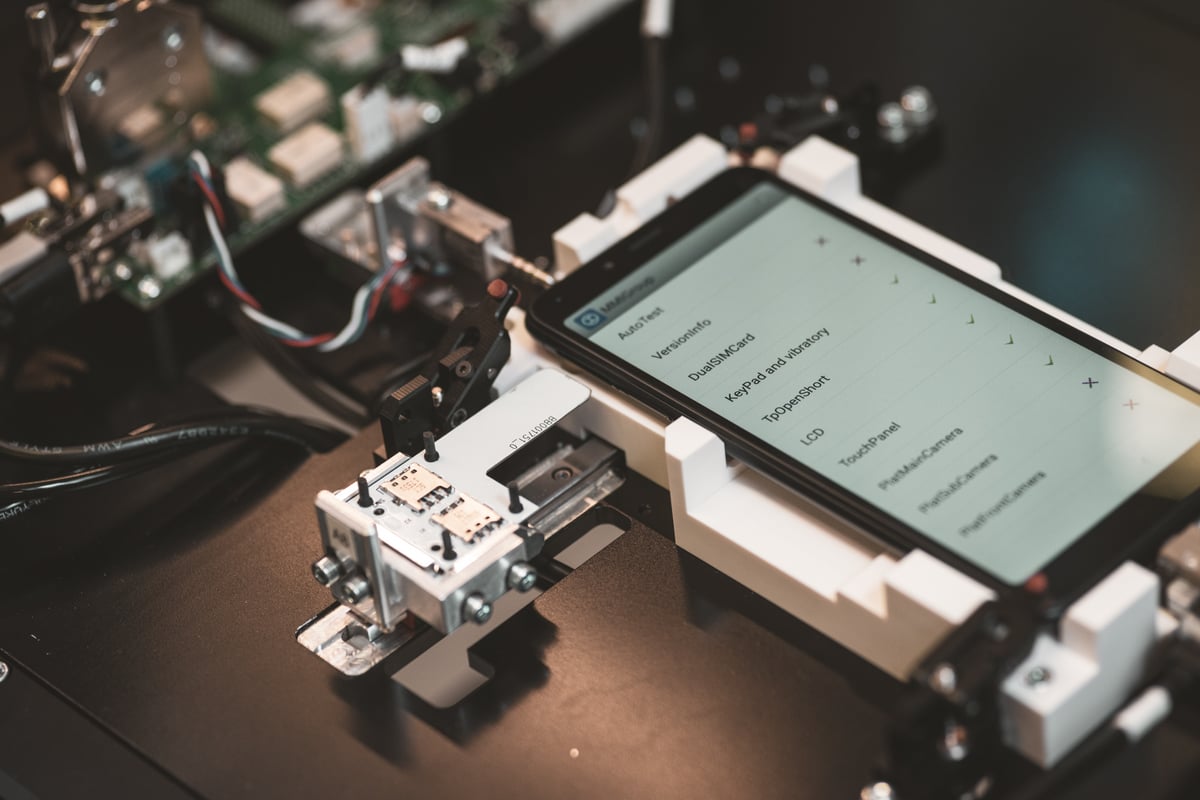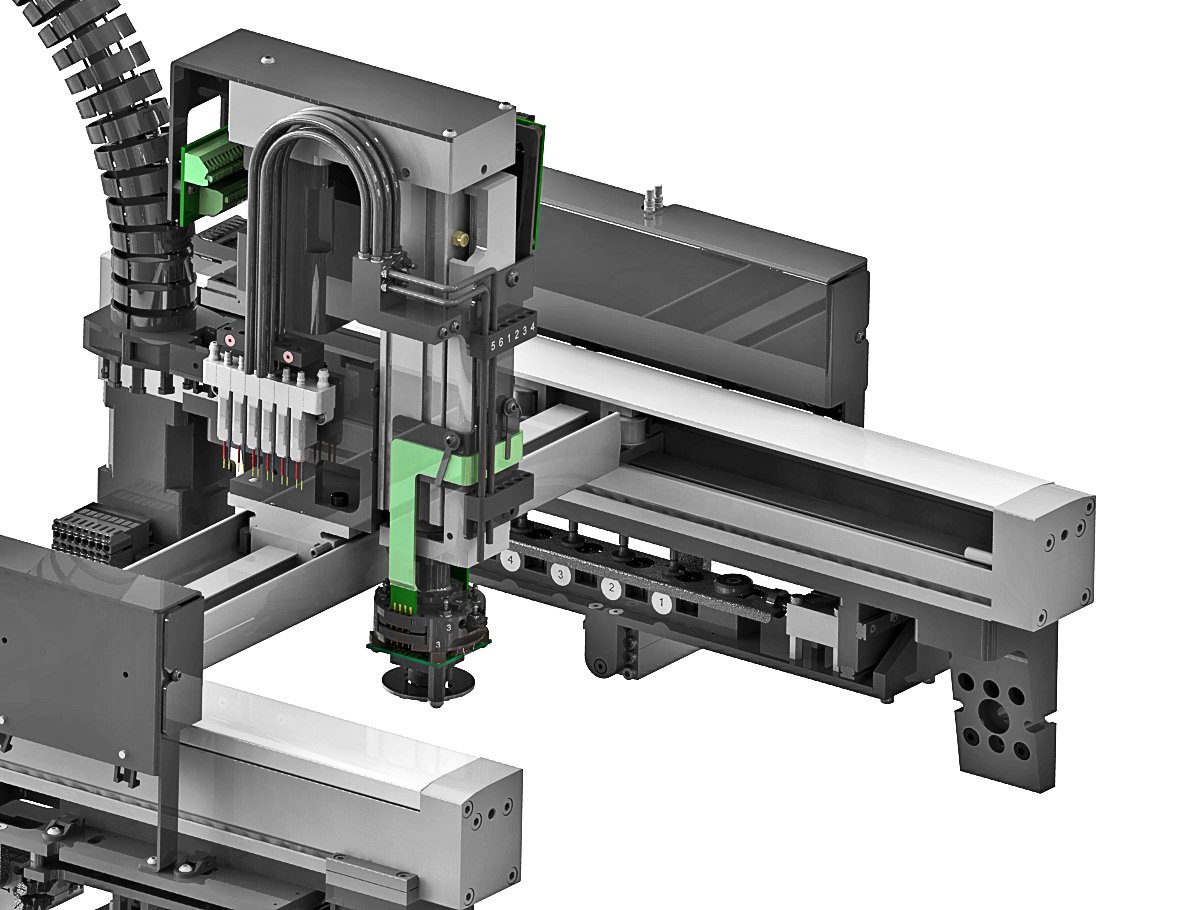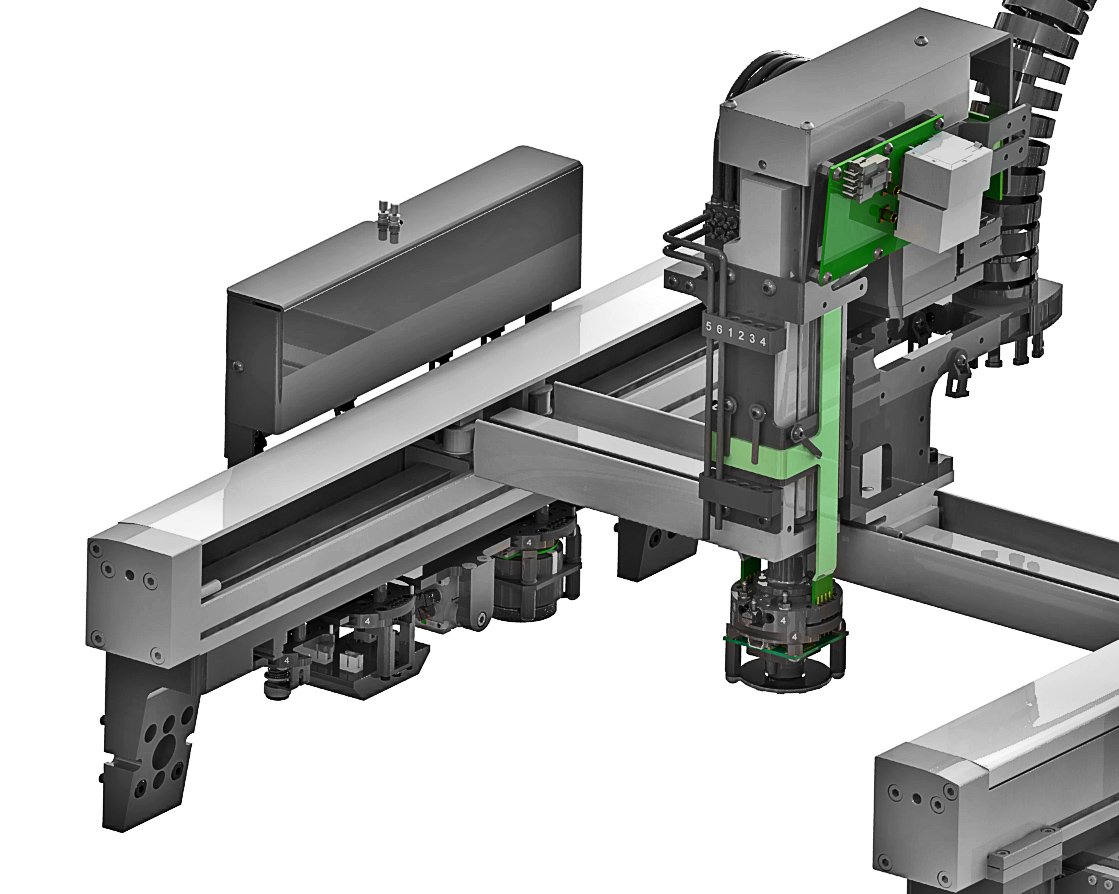 Maximal testing capacity. Minimal footprint design. Major production line win.
The tester with a tool belt.

Another great feature of the G5 is its innovative robot tool magazine and sensor, which are active tools that simplify, and speed up, the execution of multiple concurrent tests in a single platform. Throw in a space-saving footprint design and a shielded audio test chamber, and you have a tester that provides exceptional and repeatable performance testing in the most demanding manufacturing lines.
RF testing
Wireless connectivity: 2G, 3G, 4G, 5G, Bluetooth, WiFi, GPS, NFC
Audio testing
Camera testing with lights and targets
Display & touch testing by vision camera and test fingers
Buttons testing
Energy management testing
Data and communication interfaces testing
Multimedia interfaces testing
Inspections (e.g. keypad lights & symbols)
Sensors testing
And much more
Ethernet connectivity for tester control
RF-shielded chamber
Sliding door for product handling
›› Possibility for robot feeding
Integrated ADC/DAC for analog signal analyzing, signal generation and DC-measurements
Easy software integration with RESTful API and open source client implementations with .NET/C#, python and LabVIEW
Performance statics and service counter for machine maintenance
Platform independent Test Sequencer integration
CE-safety compliant
Audio isolation
Vision test enviroment
Configurable PSP interface
Cartesian Robot with x-, y-, and z-axels
›› Support intrerpolation
›› Support tool changer functionality
›› Active and passive tools
›› Active and passive tool magazine
›› Different tools according customer needs
Possibility to add camera for Vision inspection
General interface for External Data
Acquisition (DAQ) Card for signal
generation and analyzing
External Data Acquisition (DAQ) Card for signal generation and analyzing
›› General Interface
DUT Interfaces:
›› RF lines
›› GigE Ethernet
›› USB 3.0 with USB Type-C functionality
›› HDMI
›› Expanded according customer requirements
Integrated Power supply
›› Up to four isolated high current output voltages
›› Precision current measurement, source and sink
Instrument Rack
›› 11 U space for 19" instument
DOWNLOAD PRODUCT DATASHEET
Learn more about the JOT G5 Final Tester that makes final testing easy and flexible. Click to download the datasheet for more detailed product specifications.
A FINAL TESTER BUILT TO ACCOMMODATE LARGER SMART DEVICES? NOW THAT'S SMART.
We built the G5 Final Tester to accommodate the biggest smart devices manufactured today. The G5 is also modular and thus easily scalable, giving manufacturers even greater testing flexibility. Simply put, the G5 offers the smartest, fastest, and most reliable and cost-effective solution available.
"Our clients are the world's leading smart product manufacturers. They make the devices that we all rely on every day. They come to us with a vision, or they're facing a production or cost challenge, and we design and build a solution that exceeds their expectations. That's how we designed and built the G5."